Name Thankorn kawichai P5/6 No:4
Parts of Arduino UNO and Basic components
If  you like experimenting with different electronic components but don't have sufficient know-how, then Arduino is what you need to make a start…
So what is Arduino?
Arduino is a microcontroller-based open source electronic prototyping board which can be programmed with an easy-to-use Arduino IDE.
In this article, I will talk about what's on the Arduino UNO board and what it can do. UNO is not the only board in the Arduino family. There are other boards like Arduino Lilypad, Arduino Mini, Arduino Mega, and Arduino Nano. However, the Arduino UNO board became more popular than other boards in the family because it has documentation that is much more detailed. This led to its increased adoption for electronic prototyping, creating a vast community of electronic geeks and hobbyists.
In recent times, the UNO board has become synonymous with Arduino.
CRhackerearth.com/blog/developers/a-tour-of-the-arduino-uno-board/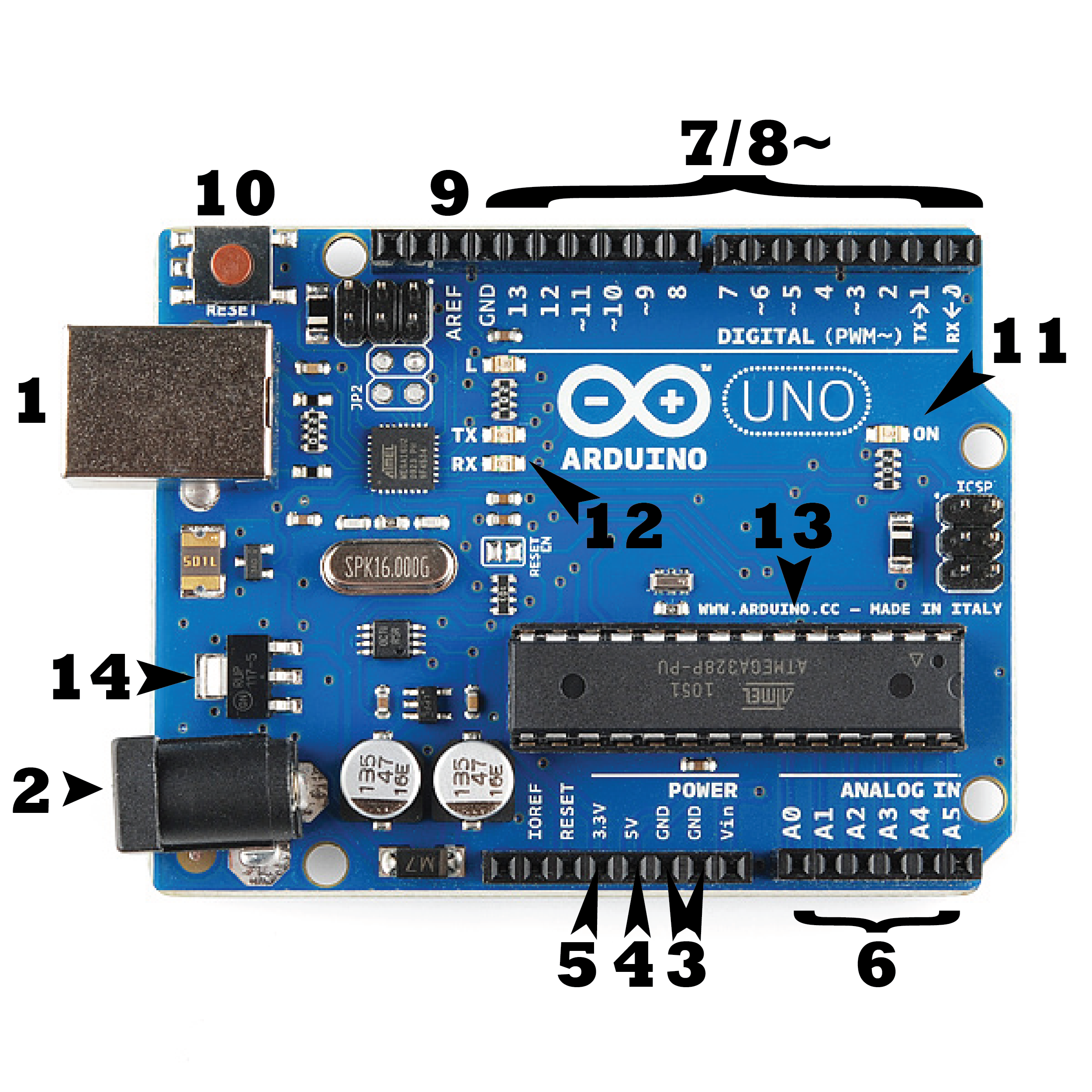 CR:https://www.google.comBasic components/search?q=Parts+of+Arduino+UNO+and+Basic+components&rlz=1C1NHXL_enTH807TH871&source=lnms&tbm=isch&sa=X&ved=0ahUKEwj3ouaBkeHlAhUKLI8KHe_0BuQQ_AUIEigB&biw=1440&bih=789#imgrc=F2x1Rd
 USB connector
 Power port
 Analog in pins
 Digital pins
 Reset switch
 Crystal oscillator
 USB interface chip
 TX RX LEDs
CR:hackerearth.com/blog/developers/a-tour-of-the-arduino-uno-board/