Emergency! Items that you want! Where will the money come from? Just read the following line.
1. Bank 50, but the remaining money from the dessert is fifty bankers should keep it. When returning home, it was put to put on a piece of paper. What is the Fifty Bank? Nowadays, fifty banks are difficult to find. I do not like people who think that it is a rare value, which is enough to store a lot of money to deposit banks can be tens of thousands.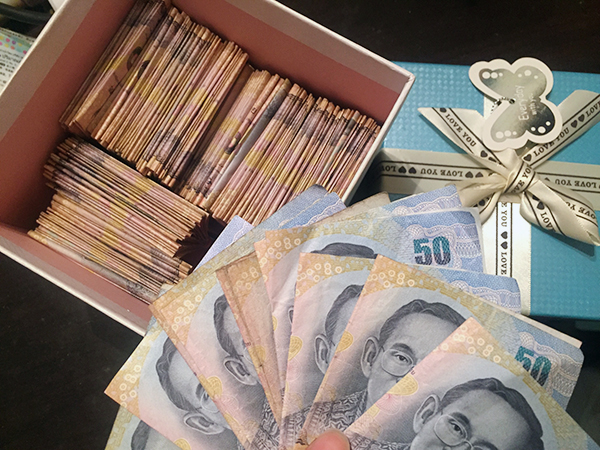 CR.https://pantip.com/topic/35305955
2. Lunch to eat. Wrapping the rice to eat it will make more money from the dessert than buying rice at school. It should be recommended to friends in the pack because it will bring each house to share.
CR.http://www.cosmenet.in.th/cosme-intrend/21694/
3.  DIY ของขาย
หลายคนมีความสามารถพิเศษหรือมีฝีมือในการ DIY ของน่ารัก ๆ และนี่ล่ะค่ะโอกาสในการสร้างรายได้เสริม เพิ่มจำนวนเงินเก็บของวัยรุ่นอย่างเรา ๆ รอช้าอะไรอยู่ล่ะ ลงมือเลยสิ
ขอบคุณที่เข้ามาอ่านค่ะ
CR.https://money.kapook.com/view124855.html