Warning!: Spoiler alert!
Review Spiderman: Far from home
Spider-Man: Far From Home
Is a 2019 American Superhero film. It is an action movie based on Marvel comic, main character Spider-man. Produced by Columbia picture and Marvel Studios and distributed by Sony pictures releasing. It is the next part from Spider-man: Homecoming(2017). It is the twenty-thirds film in the Marvel Cinematic Universe(MCU). This film is directed by Jon Watts, written by Chris McKenna and Eric Sommer, and Tom Holland as Peter Parker or Spider-man.
Story
The story is about Peter Parker Fighting with an unusual creature, and there was a mystery person called "Beck"(people also called him "Mysterio") fight with him too.
Also, Spiderman got special glasses called '"Edith" It can do almost everything like protecting, attacking, etc. He got it from Tony Starks (IronMan).
But then, all the creature have been defeated and Spiderman thought that Beck could be the next Ironman, so he gave the glasses to Beck.
But, Beck didn't think like that and Spiderman had been betrayed by Beck. Spiderman fought a lot with Beck and it's hard to figure that it is an illusion because he had an Edith glasses so, he invented the drones that show the illusion.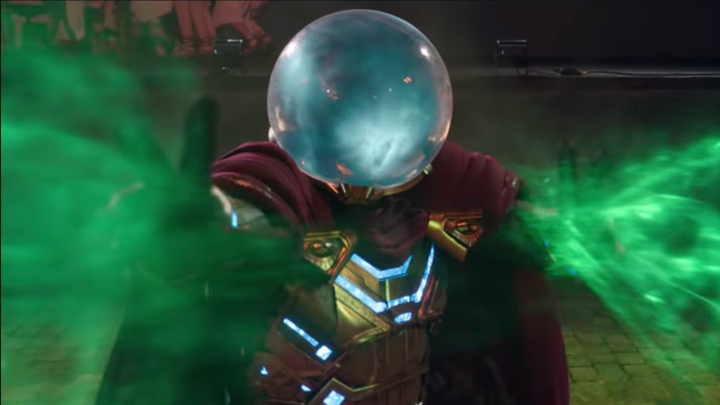 But finally, he could figure out the illusion and destroyed the drones and executed him.
More information: